Fast
Incremental backups are performed at the block level, shortening backup windows and reducing disk space and network I/O.
Proven
Developed with hosting providers in mind, Server Backup Manager is used by nearly 1,800 service providers, protecting 250,000 servers.
Multi-Tenant
Our tiered multi-tenant functionality provides a consistent user experience while honoring tenant boundaries, making it an ideal solution for hosting environments.
Scalable
Manage thousands of servers with a single, web-based console that allows users to select individual files, directories, or entire file systems to be restored within minutes.
What Our Partners Have to Say
"Since deploying Server Backup Manager, we've been able to provide our customers with a fast, low-maintenance and highly secure backup solution."
- ESDS
"R1Soft isn't just a vendor or an application – they're a true business partner."
- InfoLink
Product Features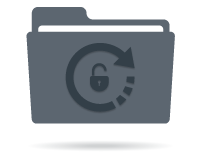 Continuous Data Protection™ Technology
Like traditional backups, our technology starts by taking a full snapshot of your data. But that's where the similarities end. After the initial replica is created, Server Backup Manager continuously monitors changes to your data and saves only those bits of information that have changed. Since you're not constantly running full, performance-killing backups, your system's I/O operations aren't taxed in any way, keeping those critical resources free to serve your clients' needs.
Free Trial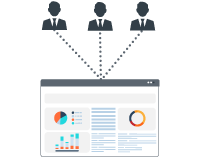 Multi-Tenancy
Server Backup Manager can be setup to allow access only to administrators, group-based administrators, multi-tenant, tiered multi-tenant or a custom configuration. Whether you're running a standard Enterprise environment where backup and restore activities are handled by one or more administrators or you have a diverse hosting environment where each customer needs a different level of control, this flexible configuration provides you with fine-grained access control over user privileges.
Free Trial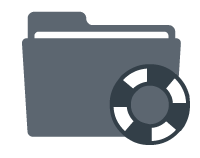 Flexible Data Recovery
Individual recovery points are easily accessible through the web interface where users can select individual files, directories or entire file systems to be restored within minutes. When disaster really strikes, a complete server can be recovered using a Bare Metal Restore, keeping downtime and data loss to a minimum.
Free Trial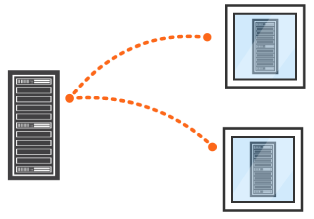 Site-to-Site Replication
The site-to-site replication feature provides hosting providers with a simple means of replicating backup data across SBM servers regardless of their geographic location. Replicated site data along with the SBM System Backup can be used to restore an entire server, including its archived data, server configuration, and multi-tenant accounts. Just think of it as disaster recovery for your backup system.
Free Trial
Our Partners